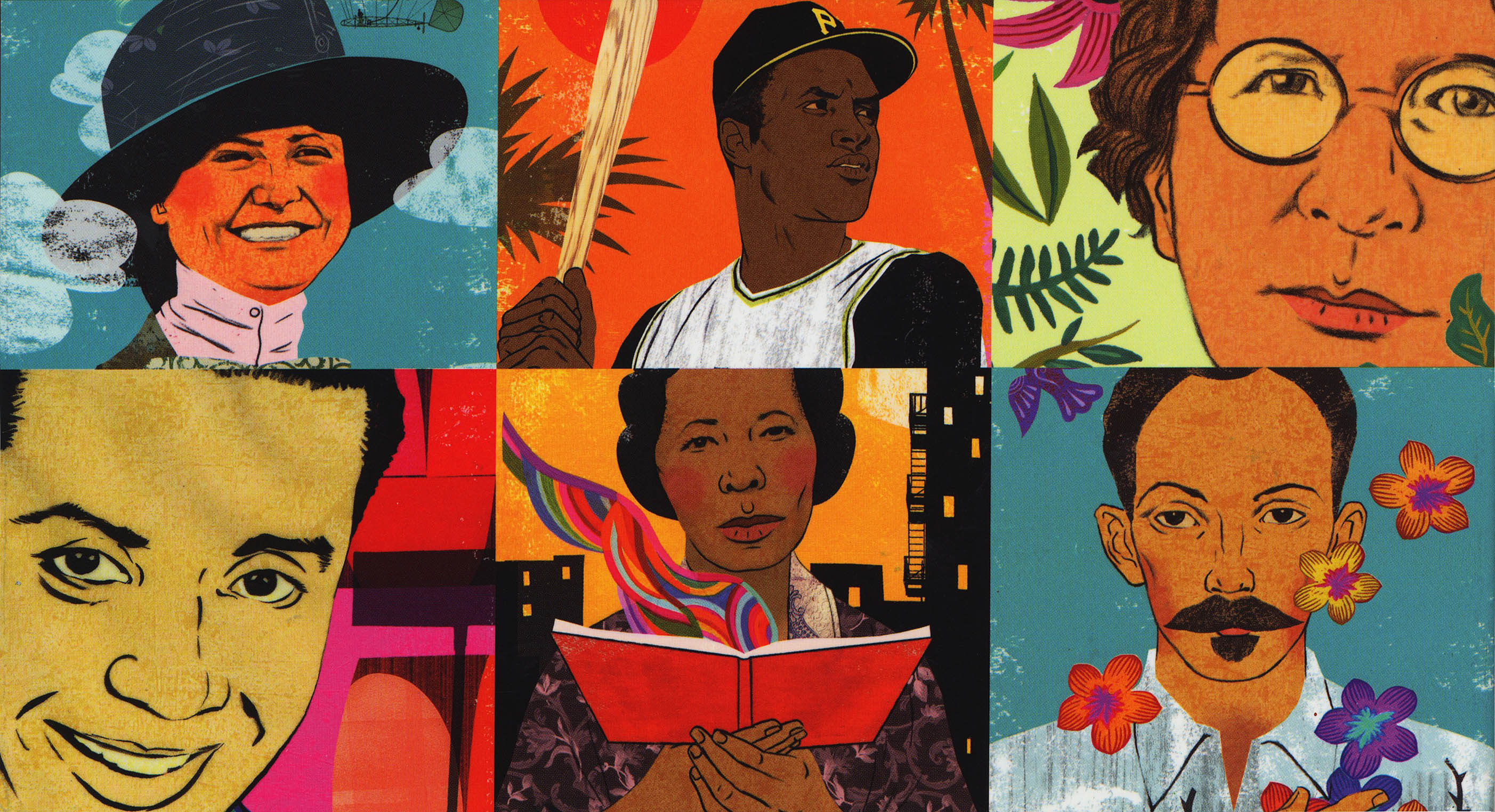 BRAVO! POEMS ABOUT AMAZING HISPANICS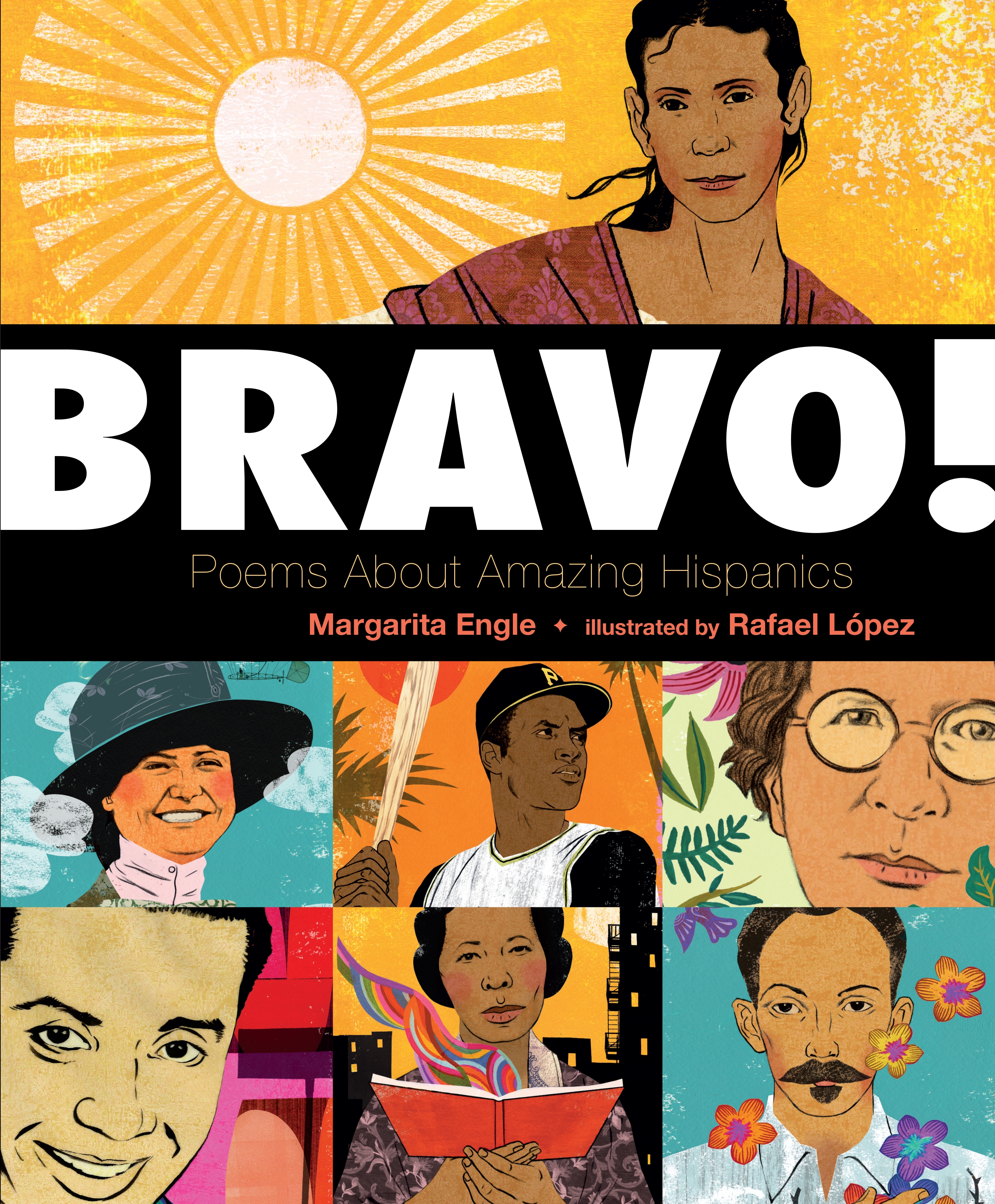 NEW! 
Written by Margarita Engle
Henry Holt 2017
Musician, botanist, baseball player, pilot-the Hispanics featured in this collection come from nay different backgrounds and from many different countries. Celebrate their accomplishments and their contributions to a collective history and a community that continues to evolve and thrive today!
Poems spotlight Aída de Acosta, Arnold Rojas, Baruj Benacerraf, César Chávez, Fabiola Cabeza de Baca, Félix Varela, George Meléndez Wright, José Martí, Juan de Miralles, Juaa Briones, Julia de Burgos, Louis Agassiz Fuertes, Paulina Pedroso Pura Belpré, Roberto Clemente, Tito Puente, Tomás Rivera, and Ynés Mexía.
REVIEWS
"The pairing of these biographical poems with López's distinctive artwork leaves a lasting visual impression, as the subjects, surrounded by images representing their vocations, look readers straight in the eye or are totally absorbed in their work. These full-page illustrations serve as bold counterparts to the poems."
–School Library Journal
"López (who illustrated Engle's Dream Drum Girl) creates bold, dramatic portraits of the subjects, which include José Martí, Pura Belpré, Tito Puente, and César Chávez."
– Publisher's Weekly
AWARDS/HONORS
School Library Journal Starred Review 2017