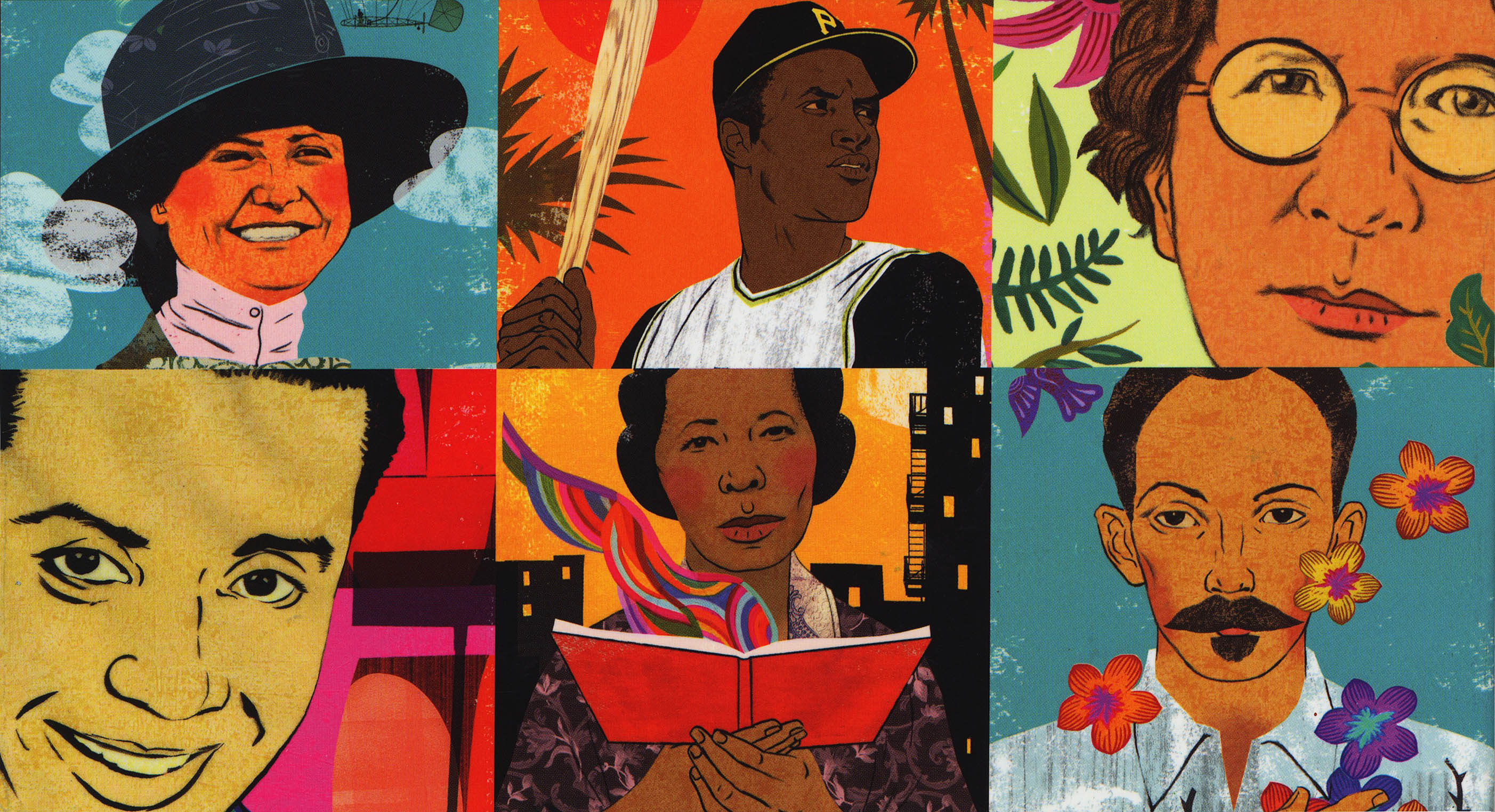 BRAVO! POEMS ABOUT AMAZING HISPANICS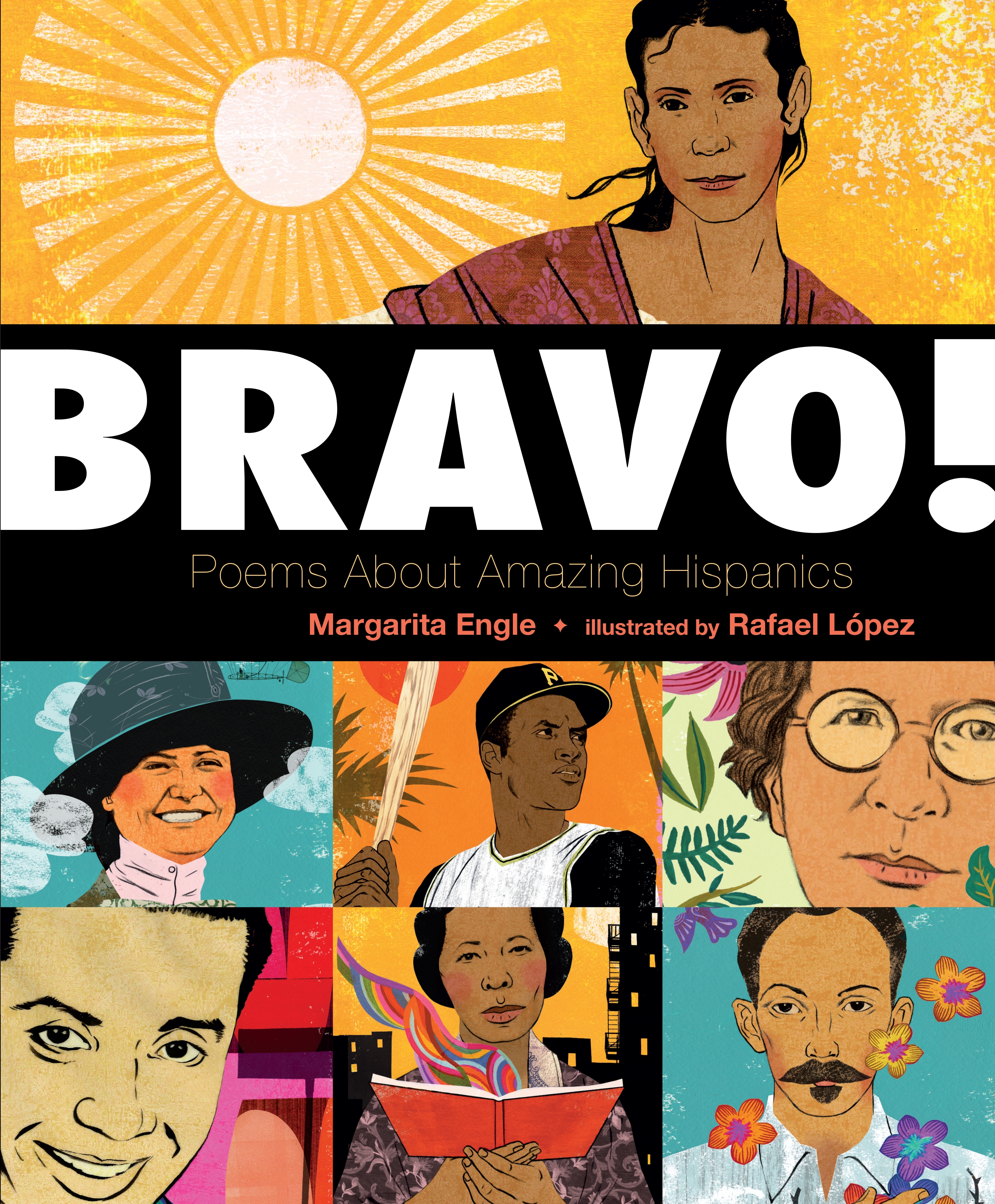 Written by Margarita Engle
Henry Holt 2017
Musician, botanist, baseball player, pilot-the Hispanics featured in this collection come from nay different backgrounds and from many different countries. Celebrate their accomplishments and their contributions to a collective history and a community that continues to evolve and thrive today!
Poems spotlight Aída de Acosta, Arnold Rojas, Baruj Benacerraf, César Chávez, Fabiola Cabeza de Baca, Félix Varela, George Meléndez Wright, José Martí, Juan de Miralles, Juaa Briones, Julia de Burgos, Louis Agassiz Fuertes, Paulina Pedroso Pura Belpré, Roberto Clemente, Tito Puente, Tomás Rivera, and Ynés Mexía.
REVIEWS
"López's bright portraits of notable Hispanics have the large scale and graphic discipline of poster art."
-New York Times Bookshelf  
"Lopez's full page, mixed media portraiture captures both the nobility and humanity of his subjects".
-Bulletin of the Center for Children's Books
"The pairing of these biographical poems with López's distinctive artwork leaves a lasting visual impression, as the subjects, surrounded by images representing their vocations, look readers straight in the eye or are totally absorbed in their work. These full-page illustrations serve as bold counterparts to the poems".
"López's artwork—created with acrylic on wood, pen and ink, watercolor, construction paper, and Adobe Photoshop—captures the essence of each figure. The format allows the reader to linger and reflect on each spread, strengthening visual literacy and reinforcing the belief that poetry is art-and it is meant to be savored".
–School Library Journal Starred Review
"The portraits by Rafael López are stunning and evocative, each incorporating images of the subject's interests and accomplishments. For instance, birds fly around Louis Agassiz Fuertes, who painted birds, and clouds drift past Aída De Acosta, the first woman pilot".
-Common Sense Media
"On one page each person is stunningly portrayed in López's strong and vibrant style; opposite is a first-person biographical poem that provides a glimpse into its subject's life".
-Kirkus
AWARDS/HONORS
Silver Medal Society of Illustrators New York Original Art Show 2017
New York Public Library Top Ten Best Books for Kids 2017
Chicago Public Library-Best of the Best Book 2017-Top Ten Pick
Texas BlueBonnet Award Nominee 2018-2019
School Library Journal Best Book of 2017
INTERVIEWS/PODCASTS
All The Wonders of Bravo! Poems About Amazing Hispanics