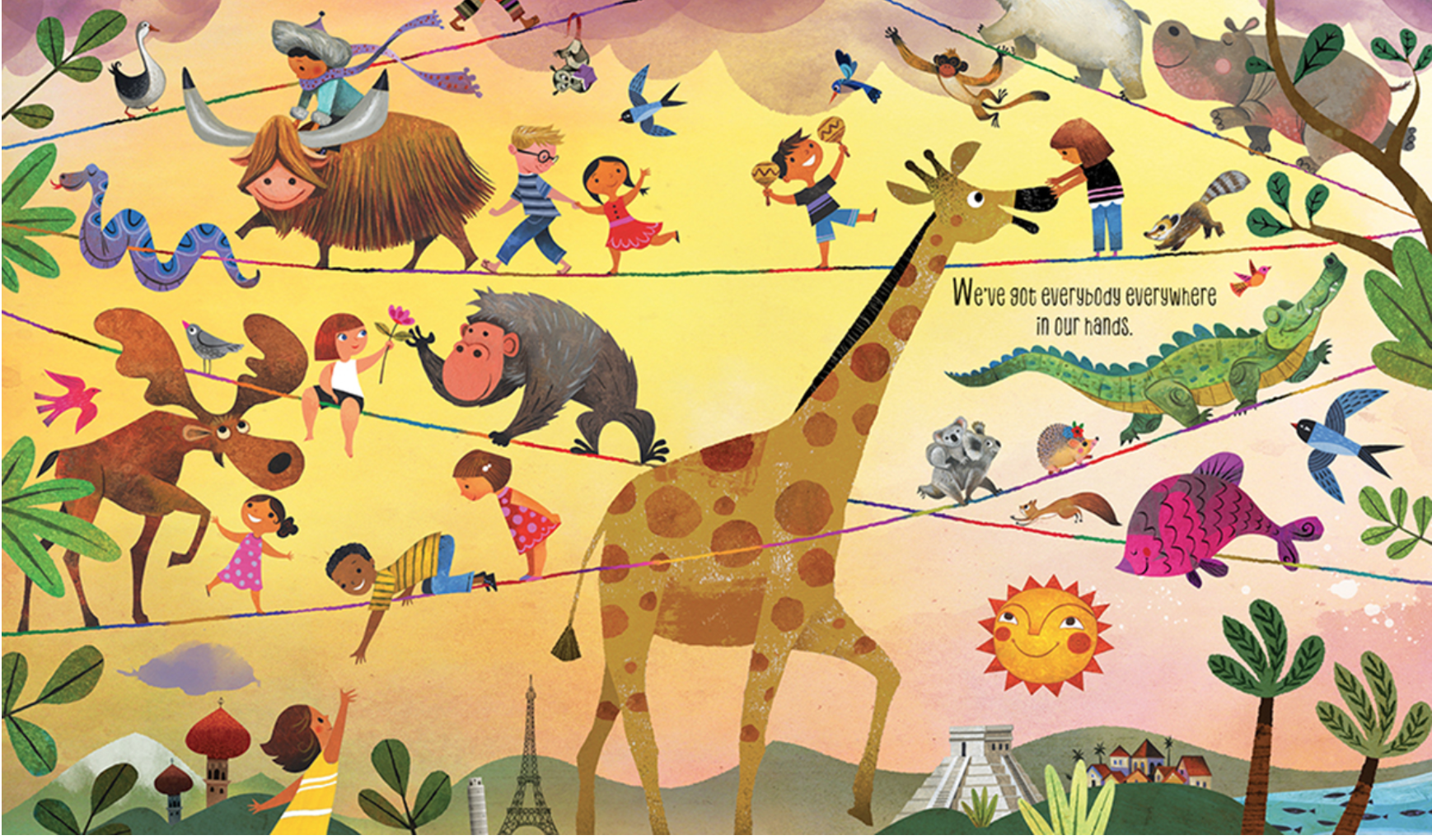 It's always a celebration at our house when a new book is born. We've Got the Whole Word in our Hands is officially here and I wanted to take a moment to share the process of bringing this book to life with an amazing team at Scholastic that supported me every step of the way.
I learned to play guitar when I was young and music is one of those things that still makes my day.
I have memories of listening to this song as a child. "He's Got the Whole World in His Hands" is a traditional American spiritual that was first published way back in 1927. This popular song has been recorded by many singers and became an international hit in 1958 with a recording by the English singer Laurie London ,who was only 13 at the time. Since then, it was rearranged and sung by diverse artists like Nina Simone, Marian Anderson, Mahalia Jackson and many others. There have been many different interpretations of this song over the years, but the message of unity has remained strong.
It seems wherever we look these days, there is talk of the things that divide us.  With this book, I wanted to express a message of hope to children that we are all in this together, that each and every child is an essential part of the big, amazing planet we call home.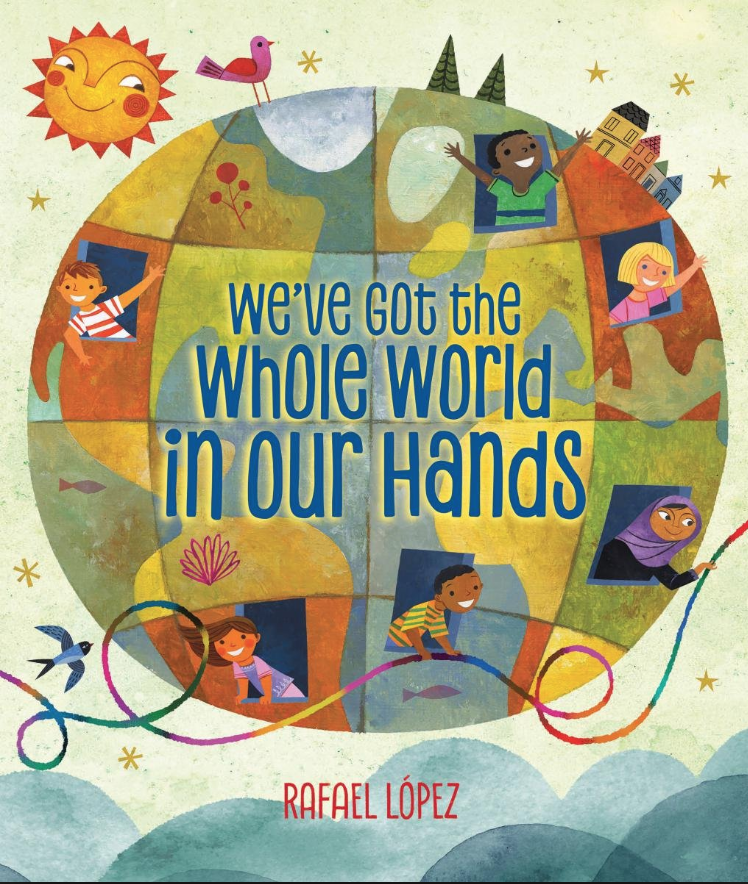 I wanted to share some of the different cover ideas that didn't fly. In the process of making a book you go through a whole lot of ideas that don't cut it.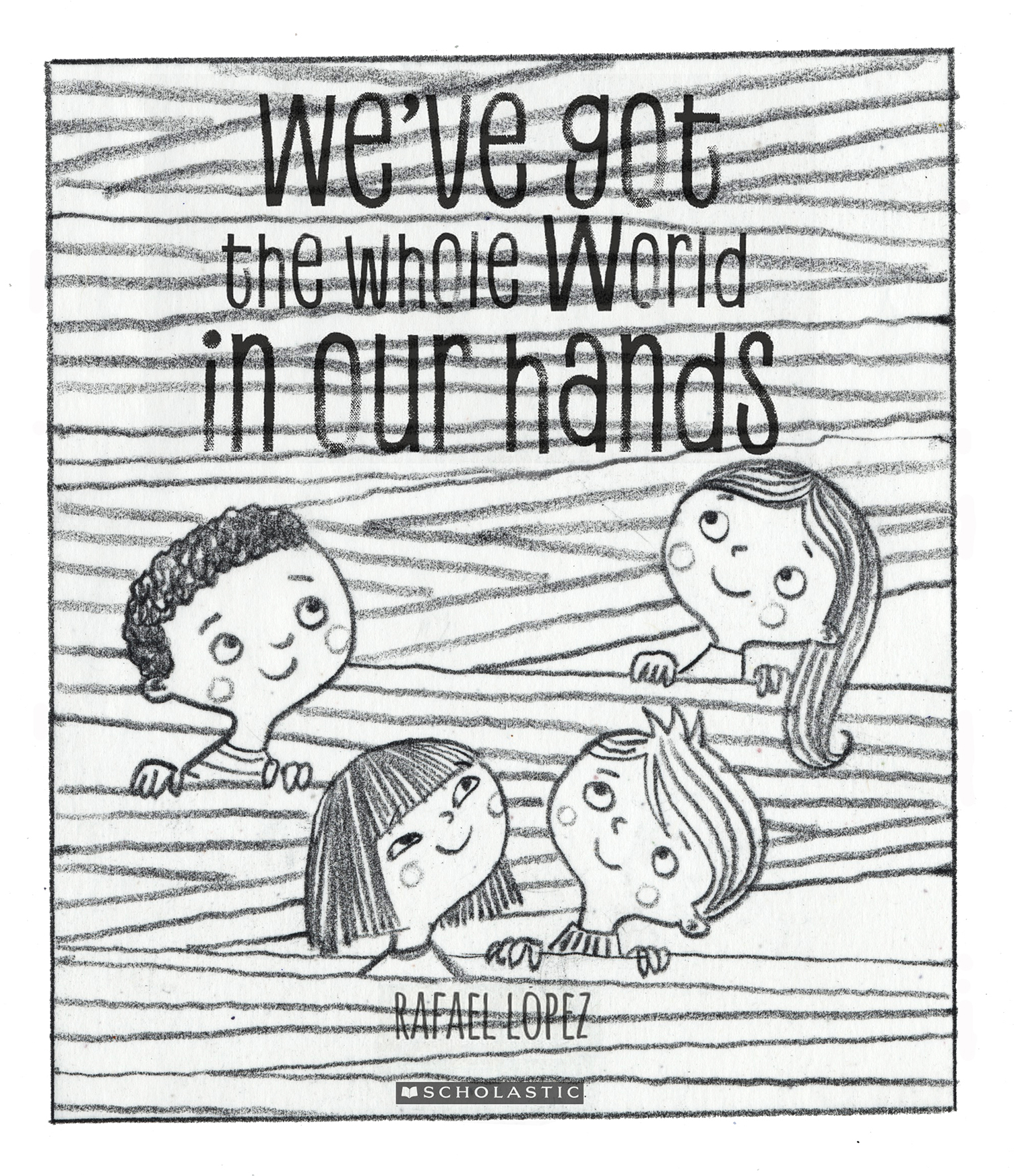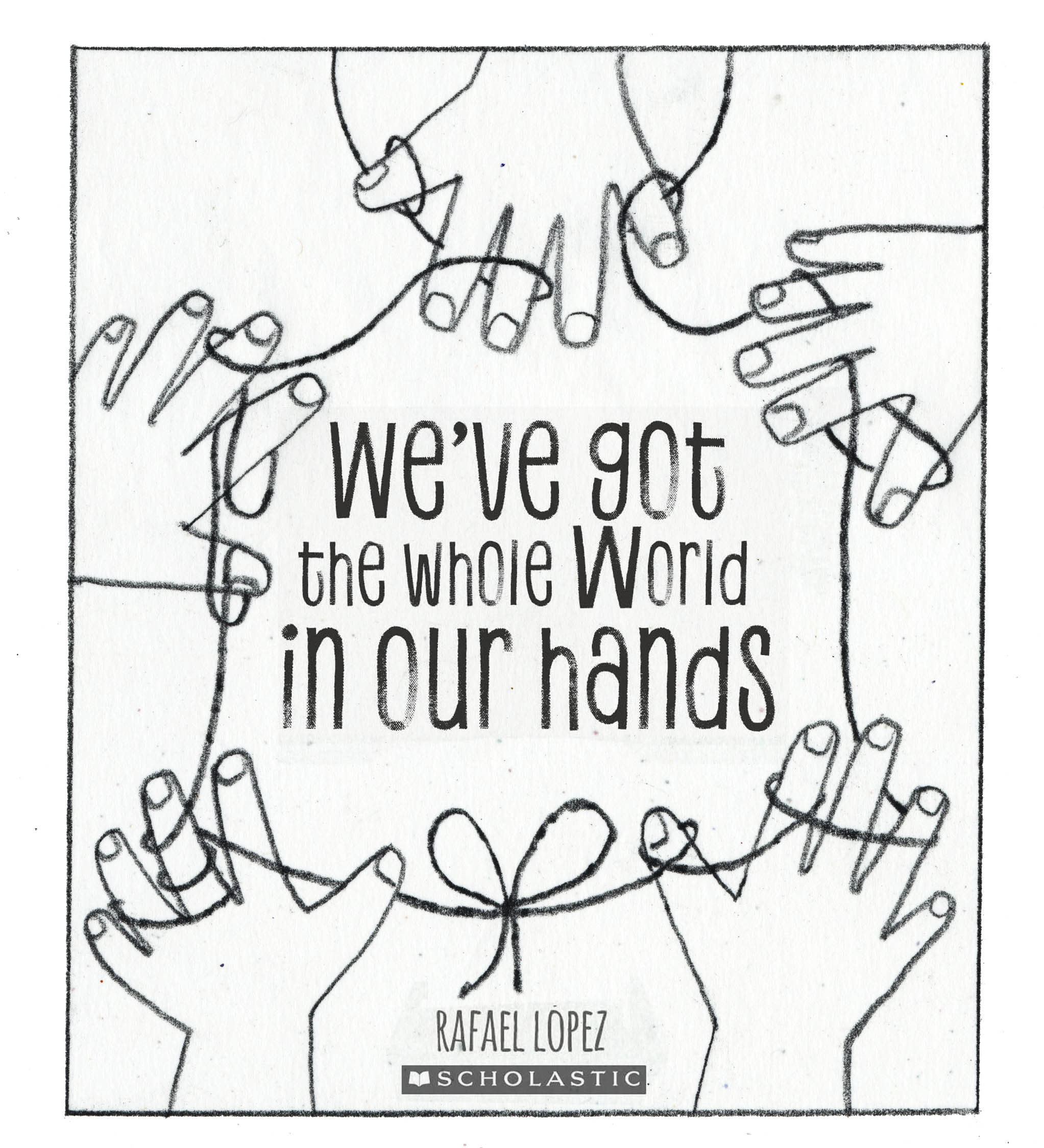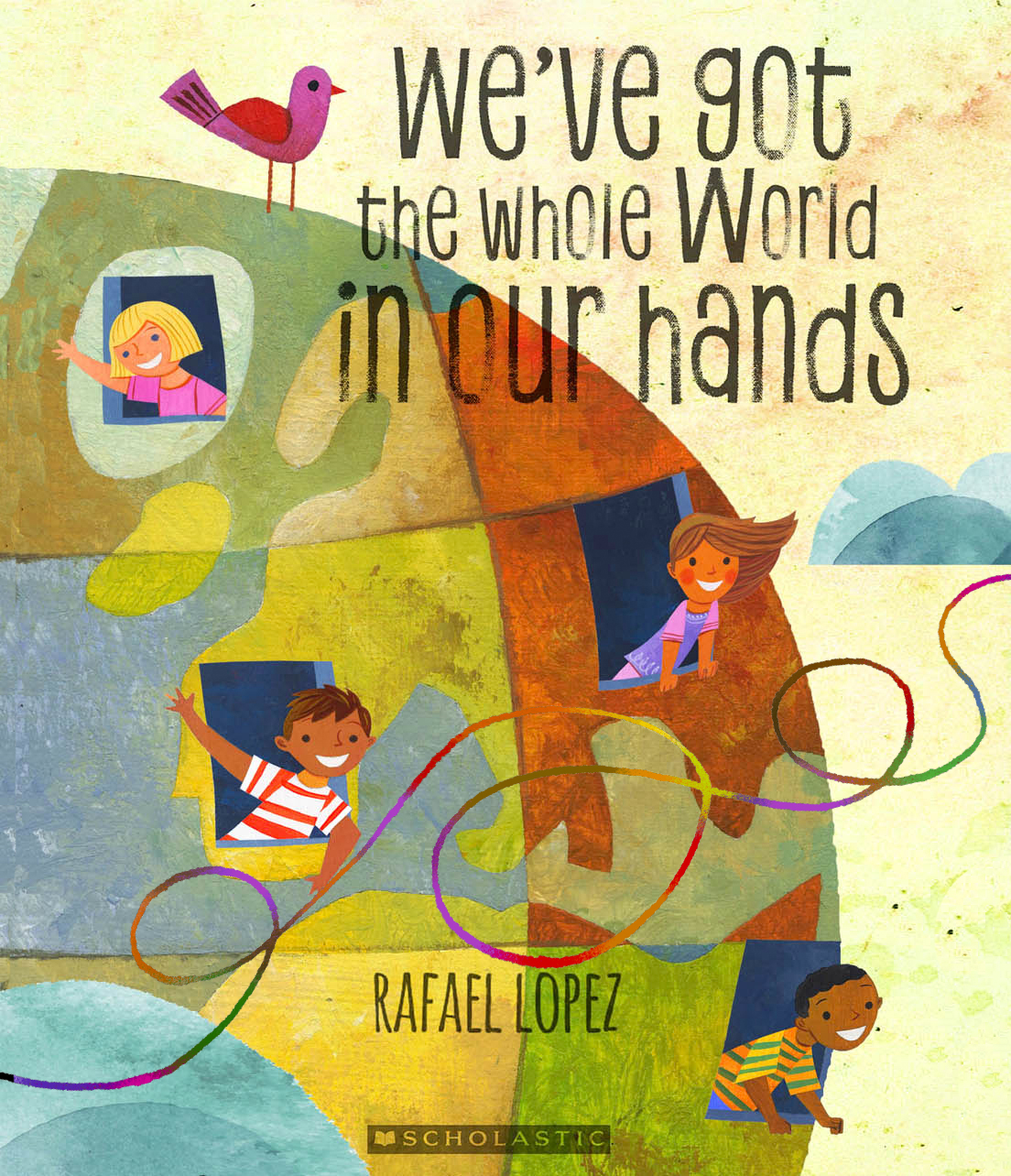 You spend a lot of time developing spreads only to realize there is a better way to tell the story.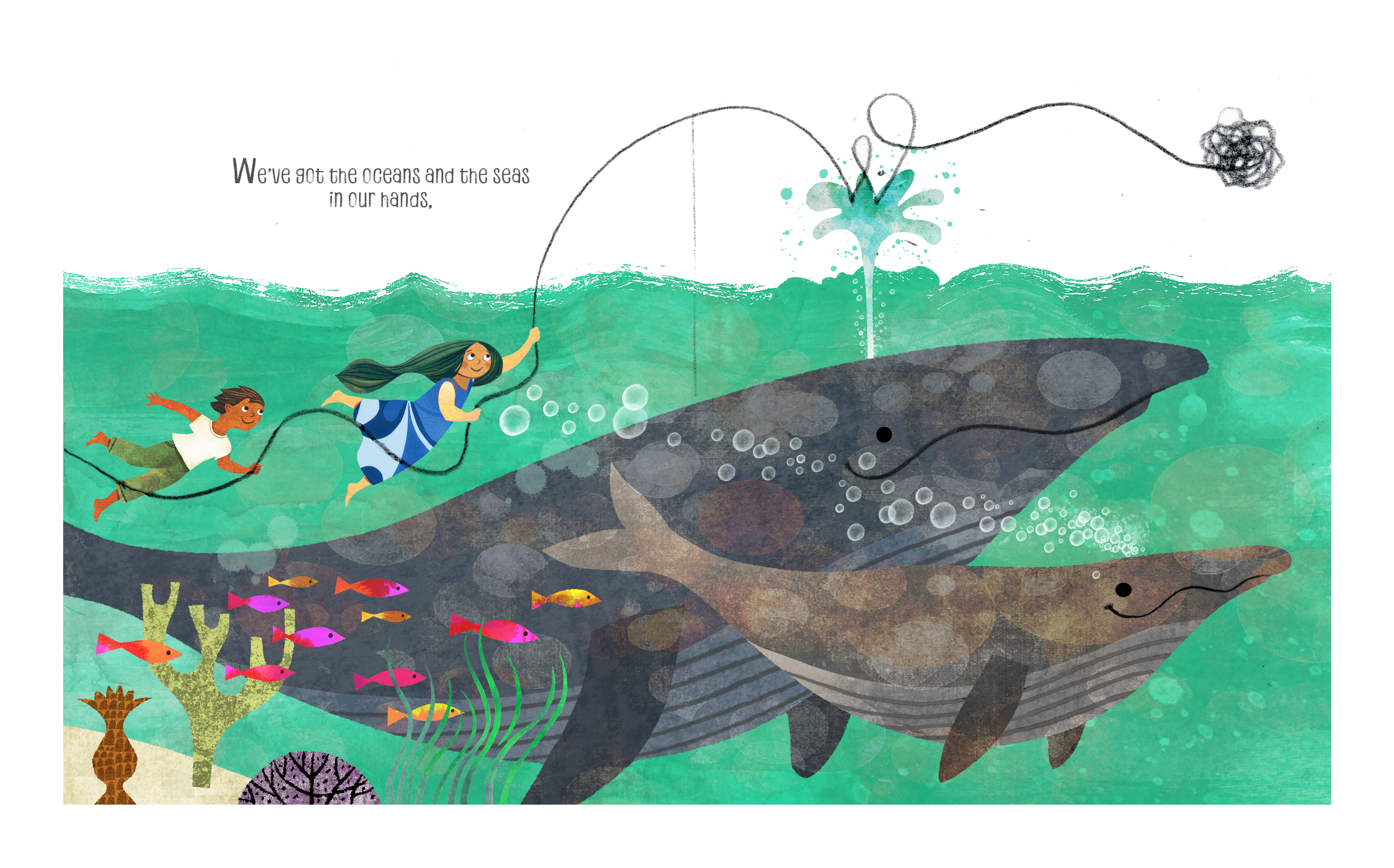 Ours is a big, incredible world. This book required a cast of animal characters from all over the globe. Earth's creatures were painted individually on canvas and wooden boards.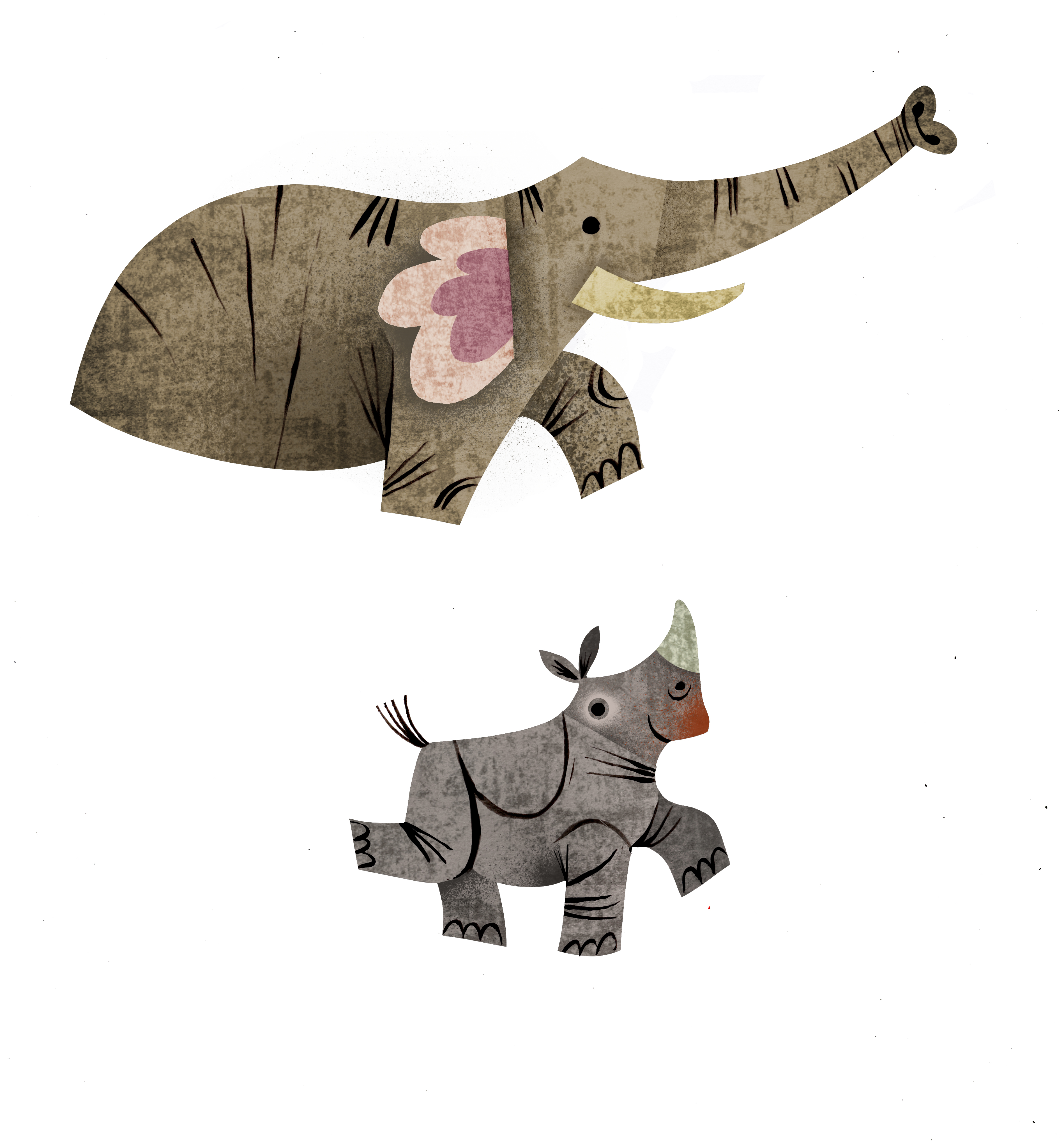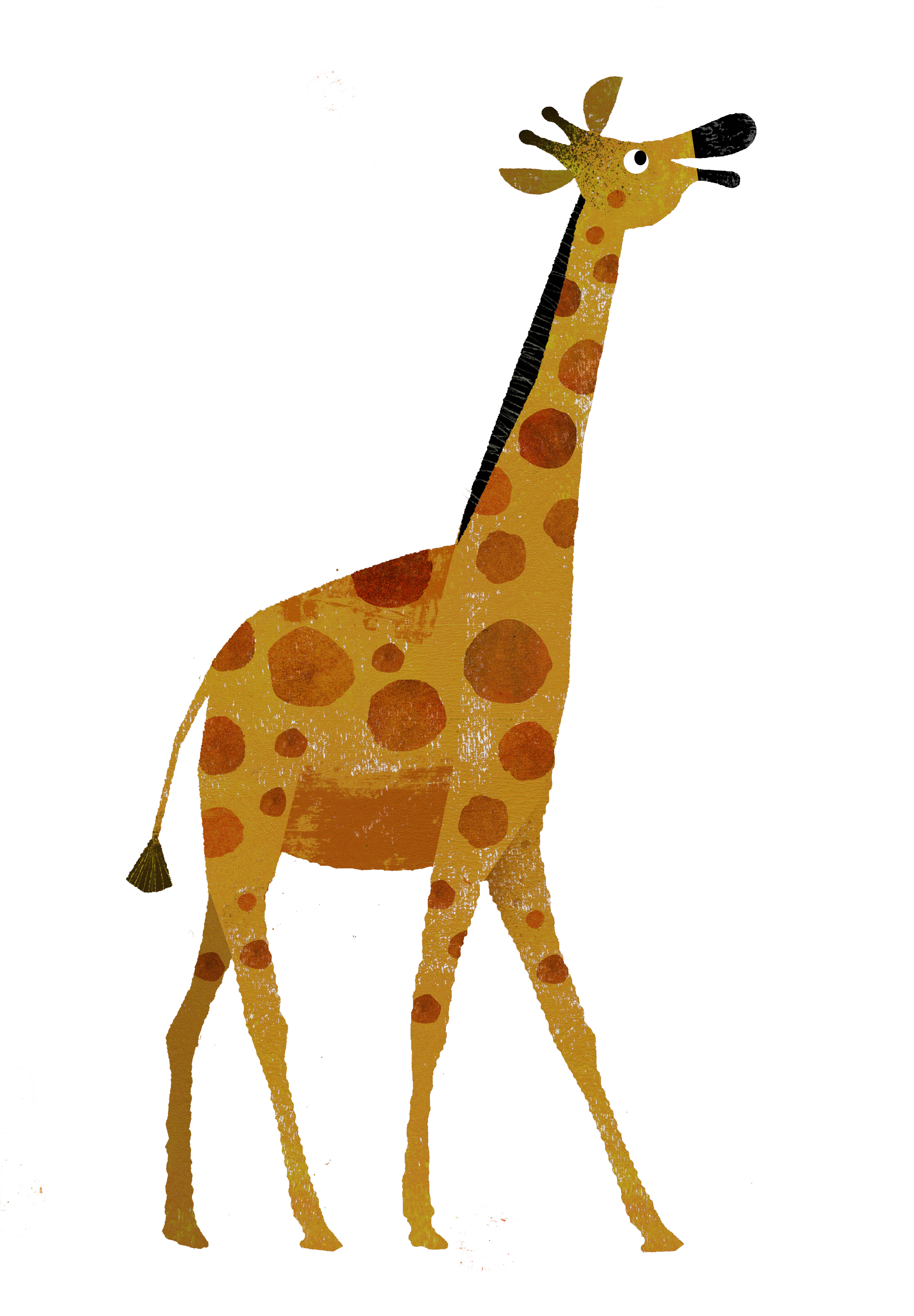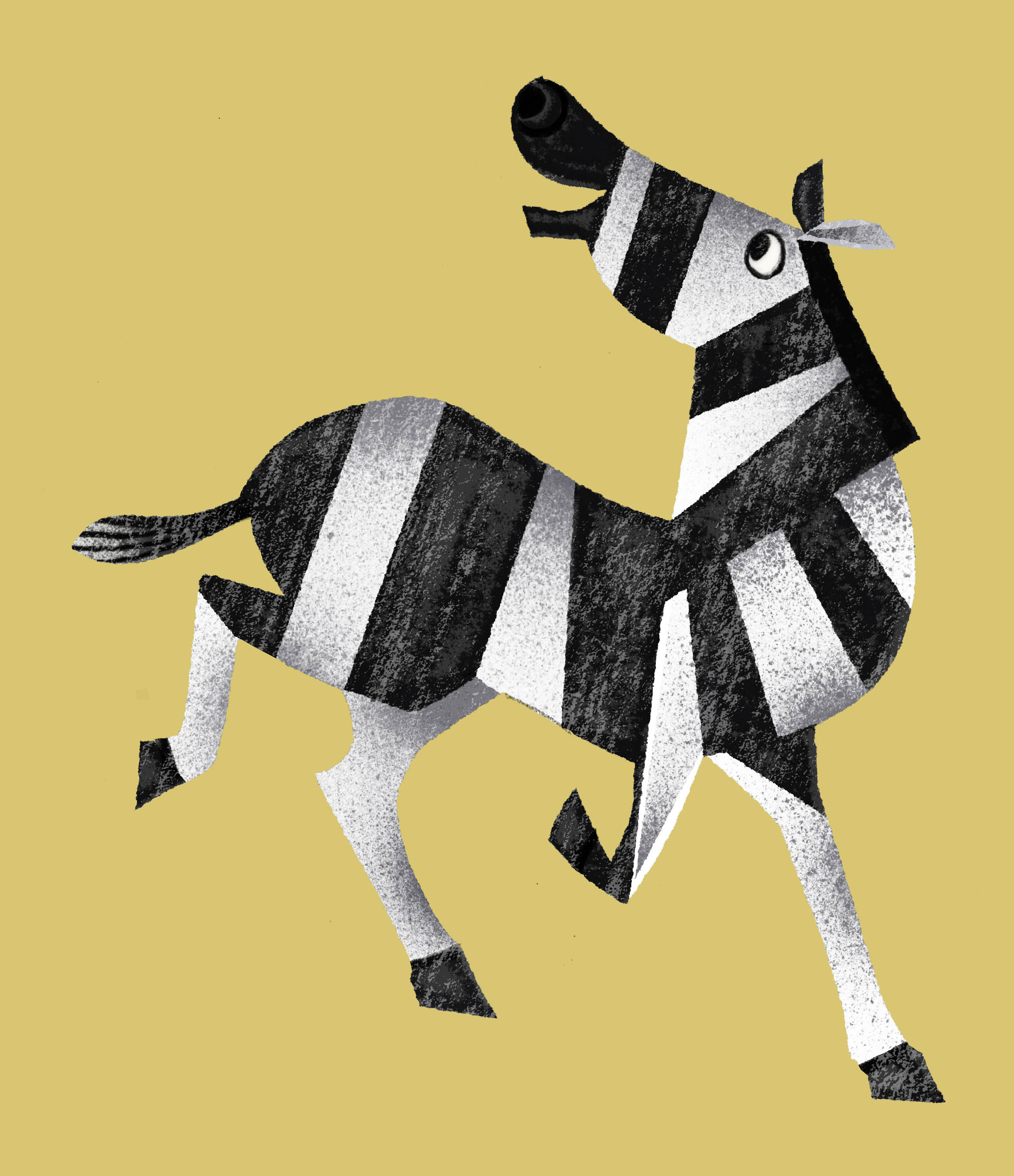 Then they were assembled with elements of nature that were often painted with watercolor on watercolor paper,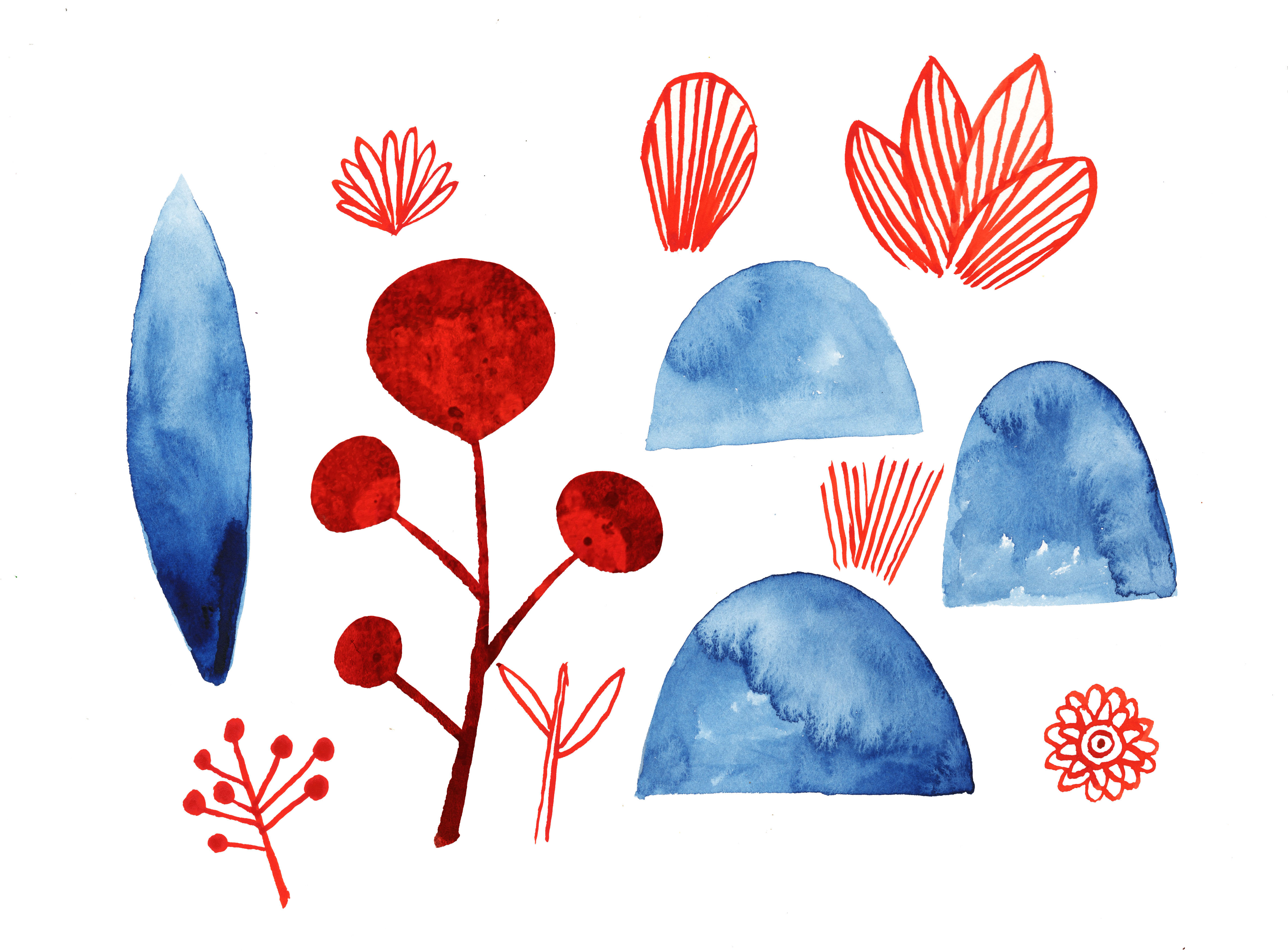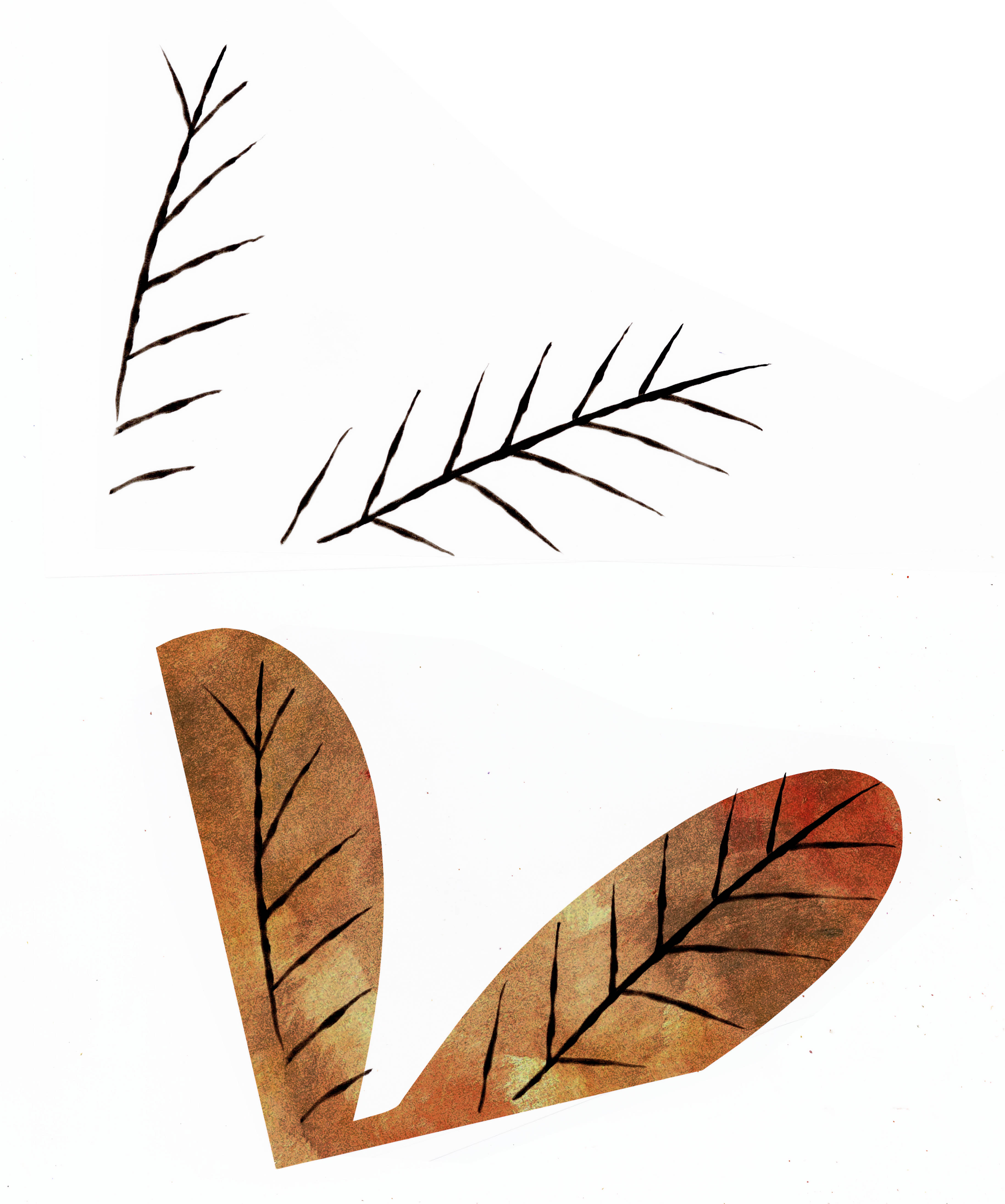 then assembled into scenes in the computer using Adobe Photoshop. 
Using scissors, I cut shapes from black construction paper that were based on my sketches, to give the book a handmade feel.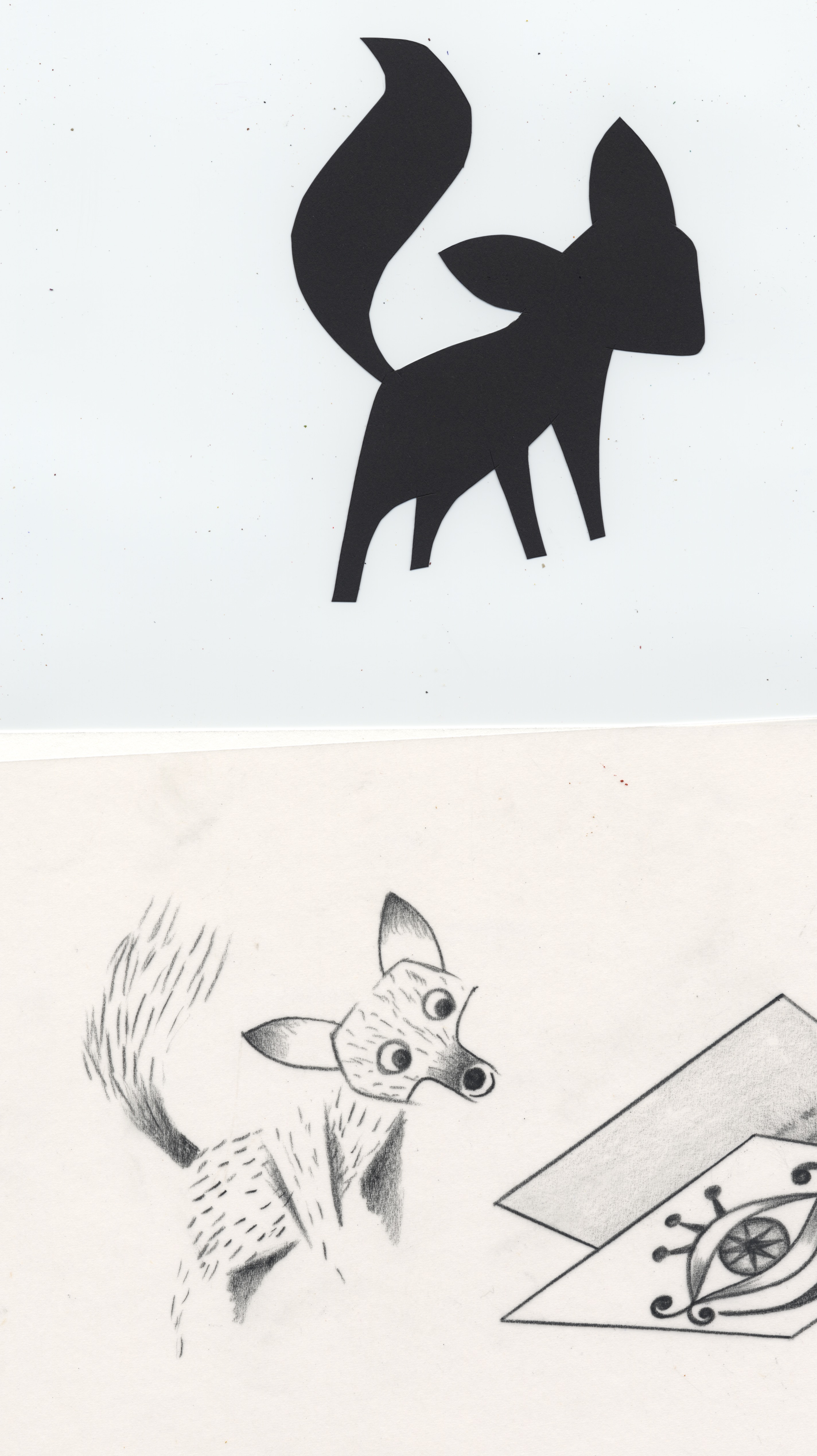 I wanted to include creatures great and small.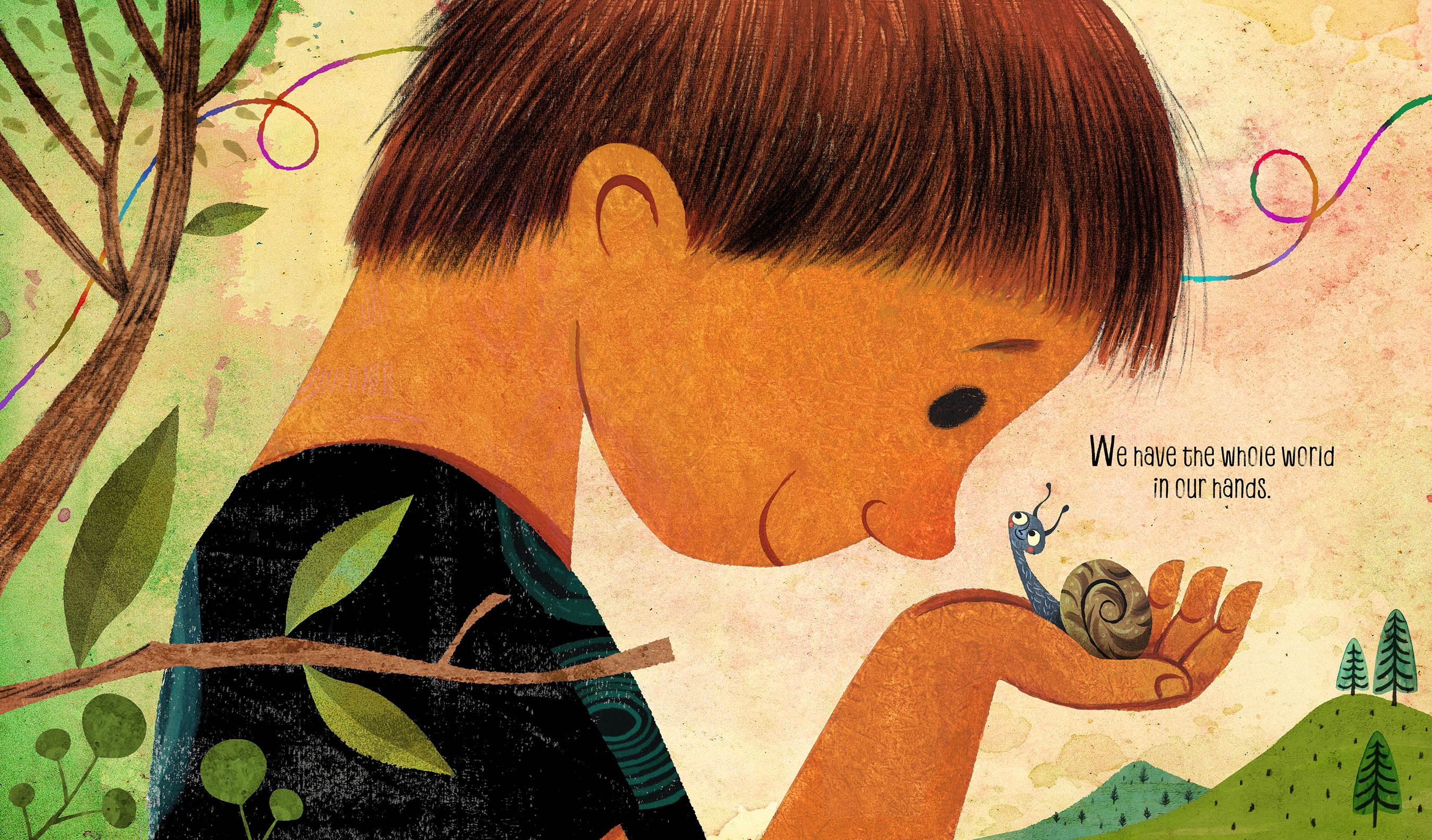 The diversity of nature is right in front of our eyes. It occurs in every healthy eco-system we know. From the air we breathe to the food we eat and water we drink, we are all interconnected.

I was determined to tell this familiar story in a new way, to find a unique point of view.  I searched for an idea to express the spirit of our shared humanity. By luck or fate, I discovered the remnants of a ball of colored yarn my mother had left at our house in Mexico from a knitting project. That is where the idea for this story began with the brightly colored yarn acting as a metaphor for the universal threads the tie us all together.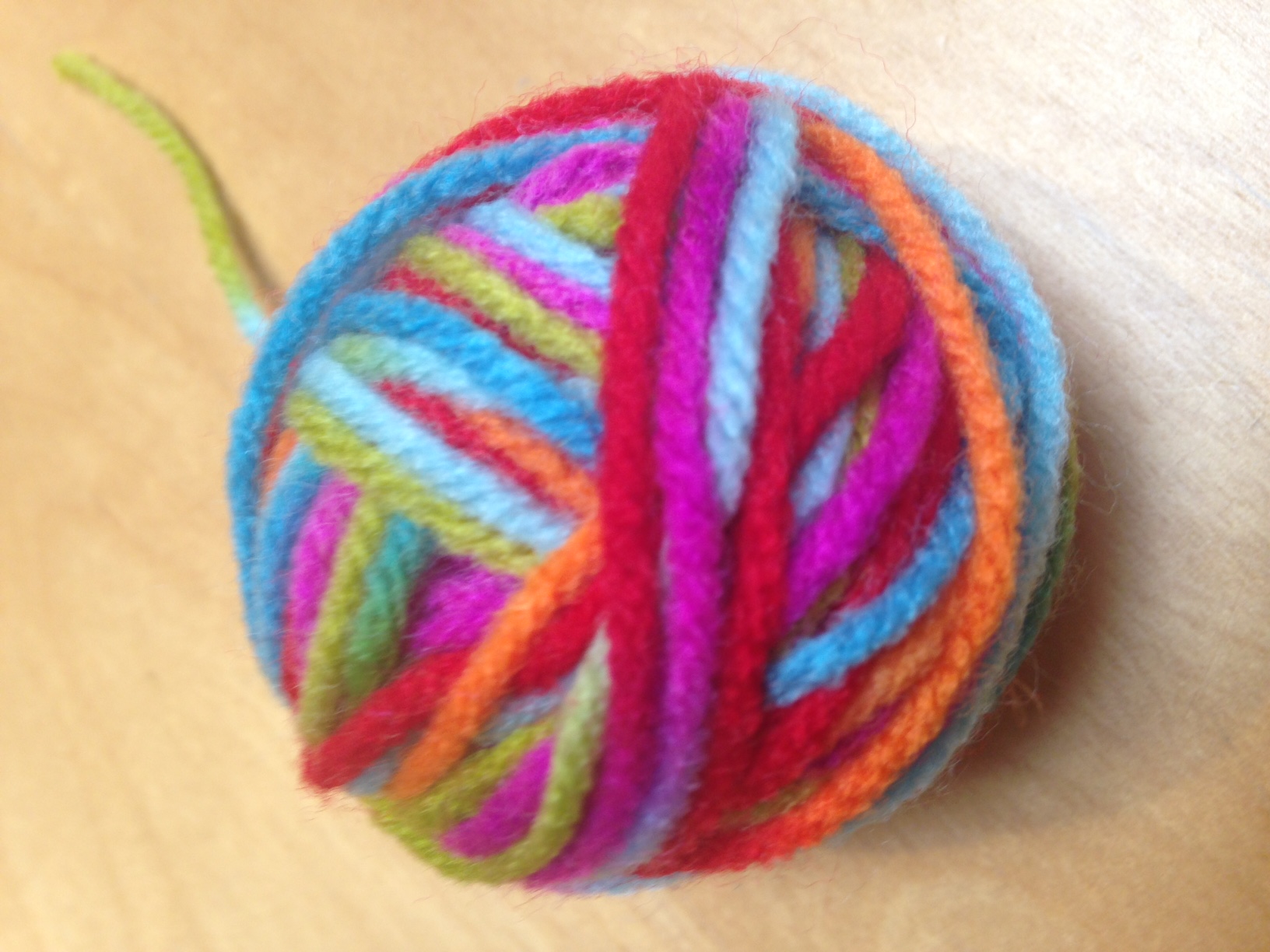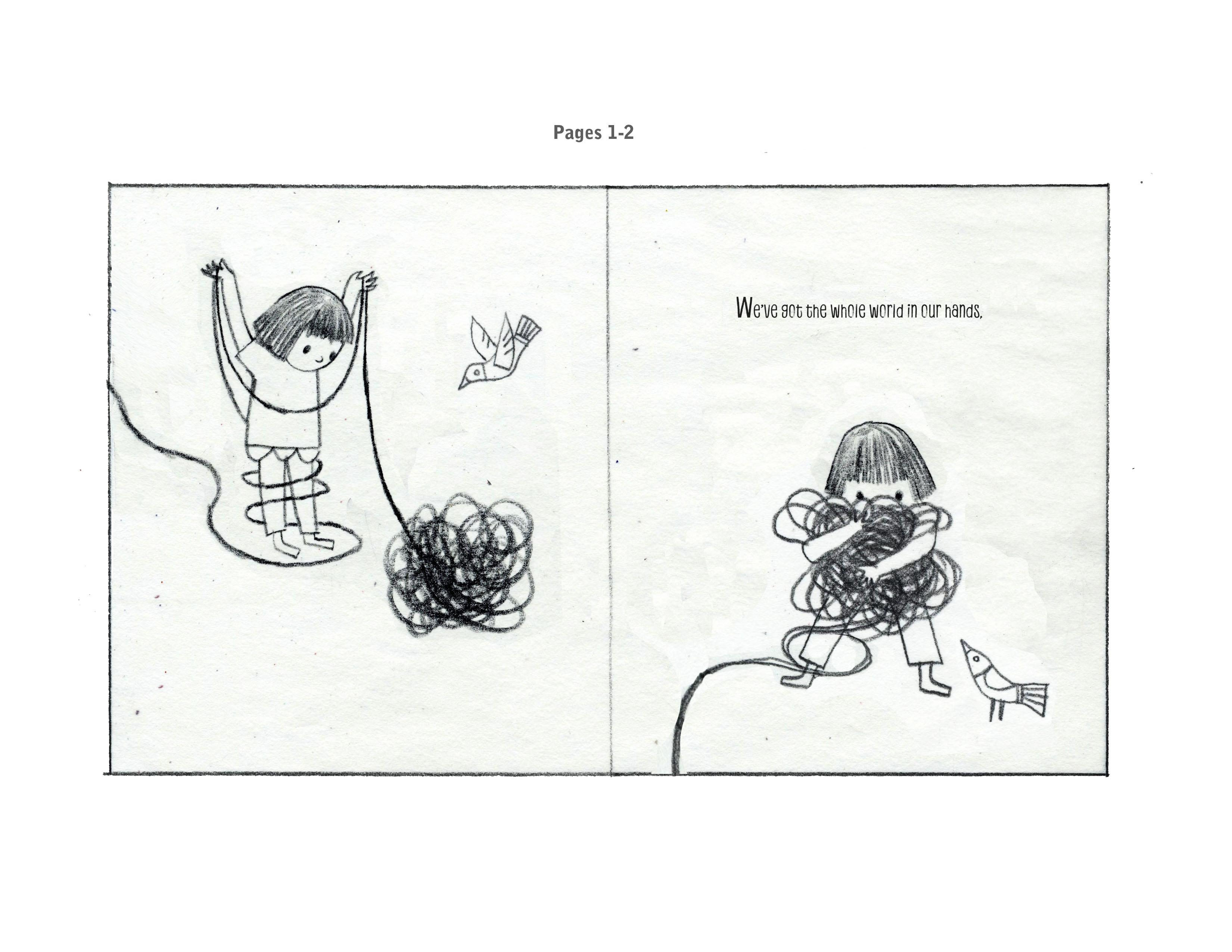 I've said this before, that for me drawing is thinking with your pencil. Here are some of the early sketches that got things rolling.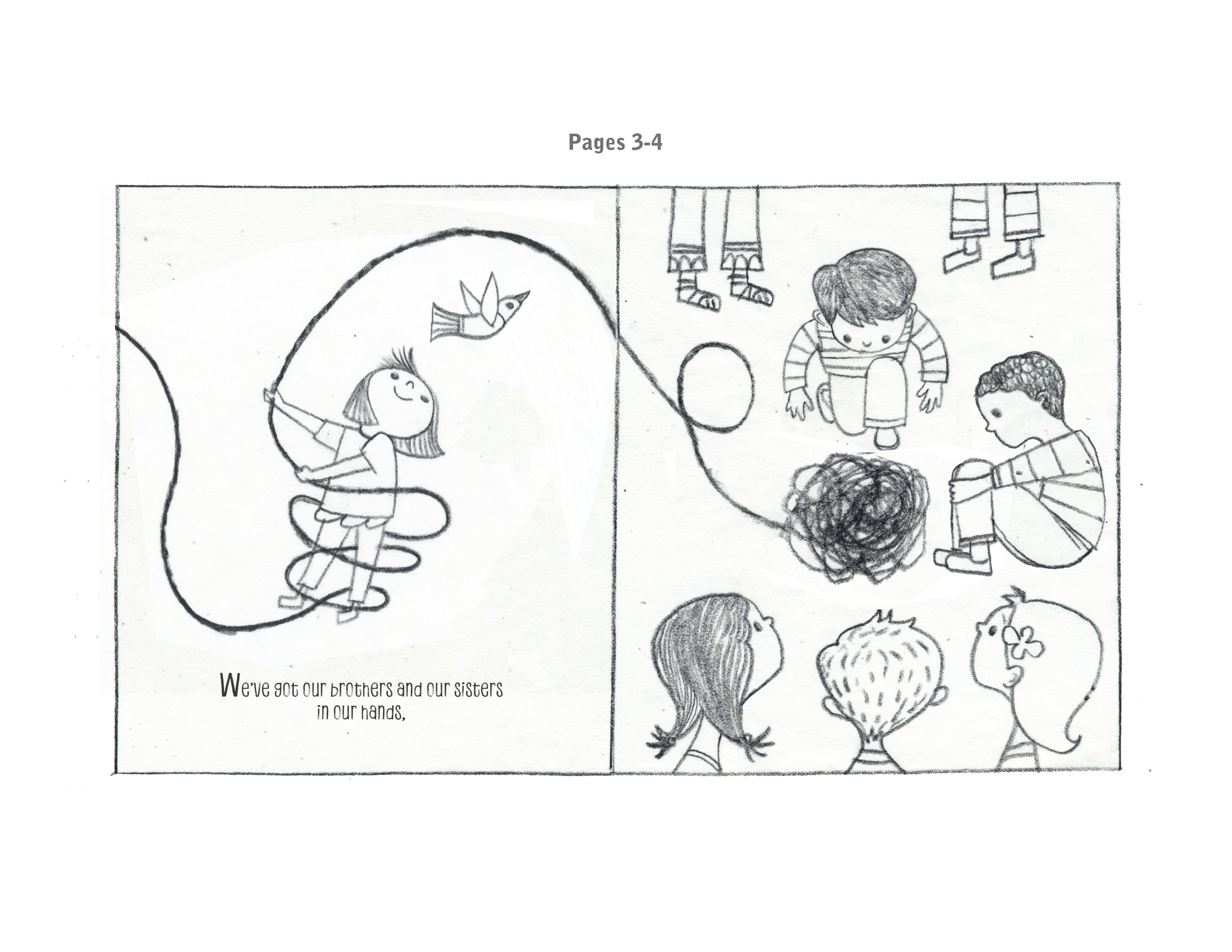 A young girl finds the brightly colored yarn and at first doesn't know what to do with it. Then she realizes what she needs to do, pass it on.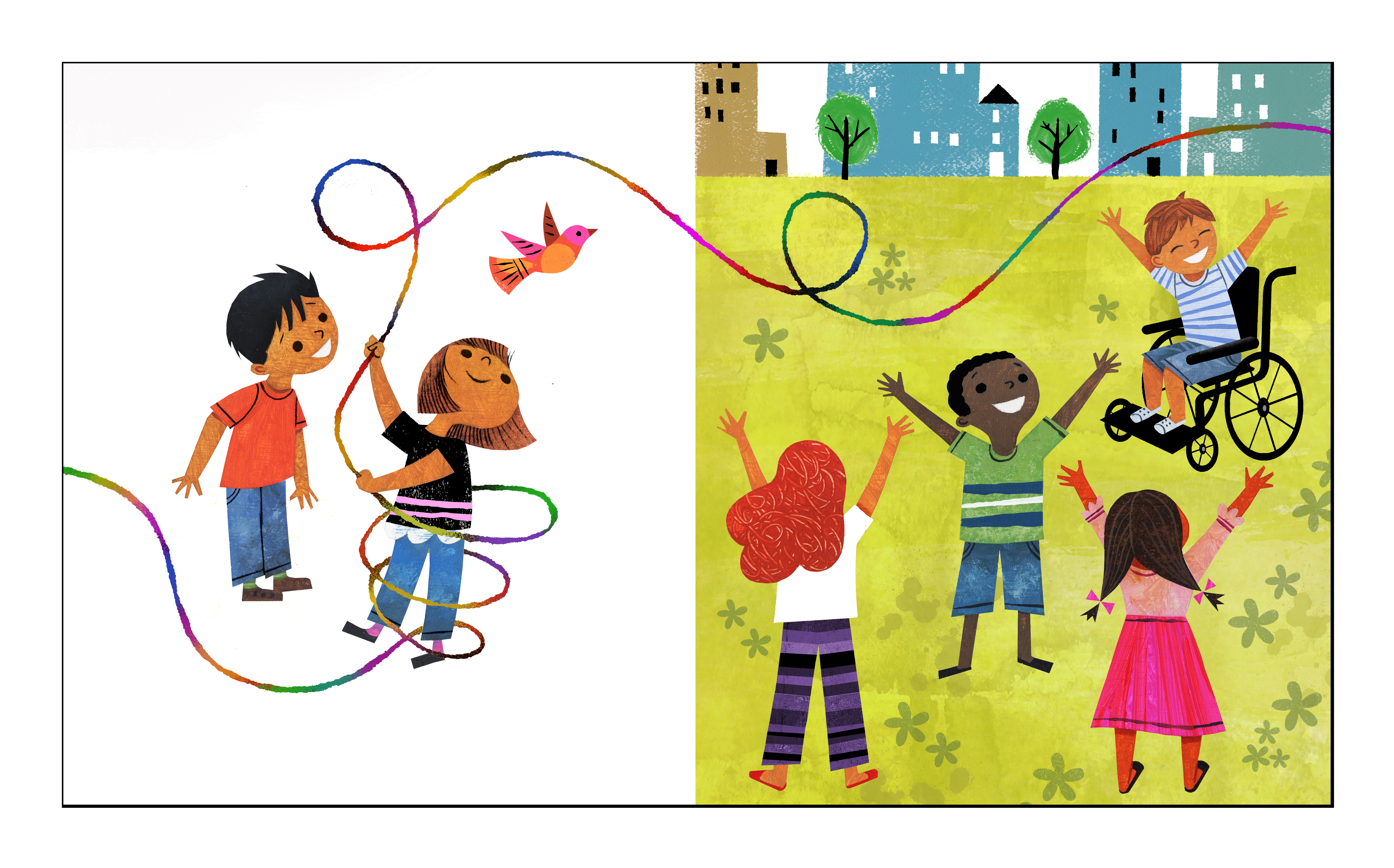 I hoped to communicate that whatever our differences, those threads unite us as human beings.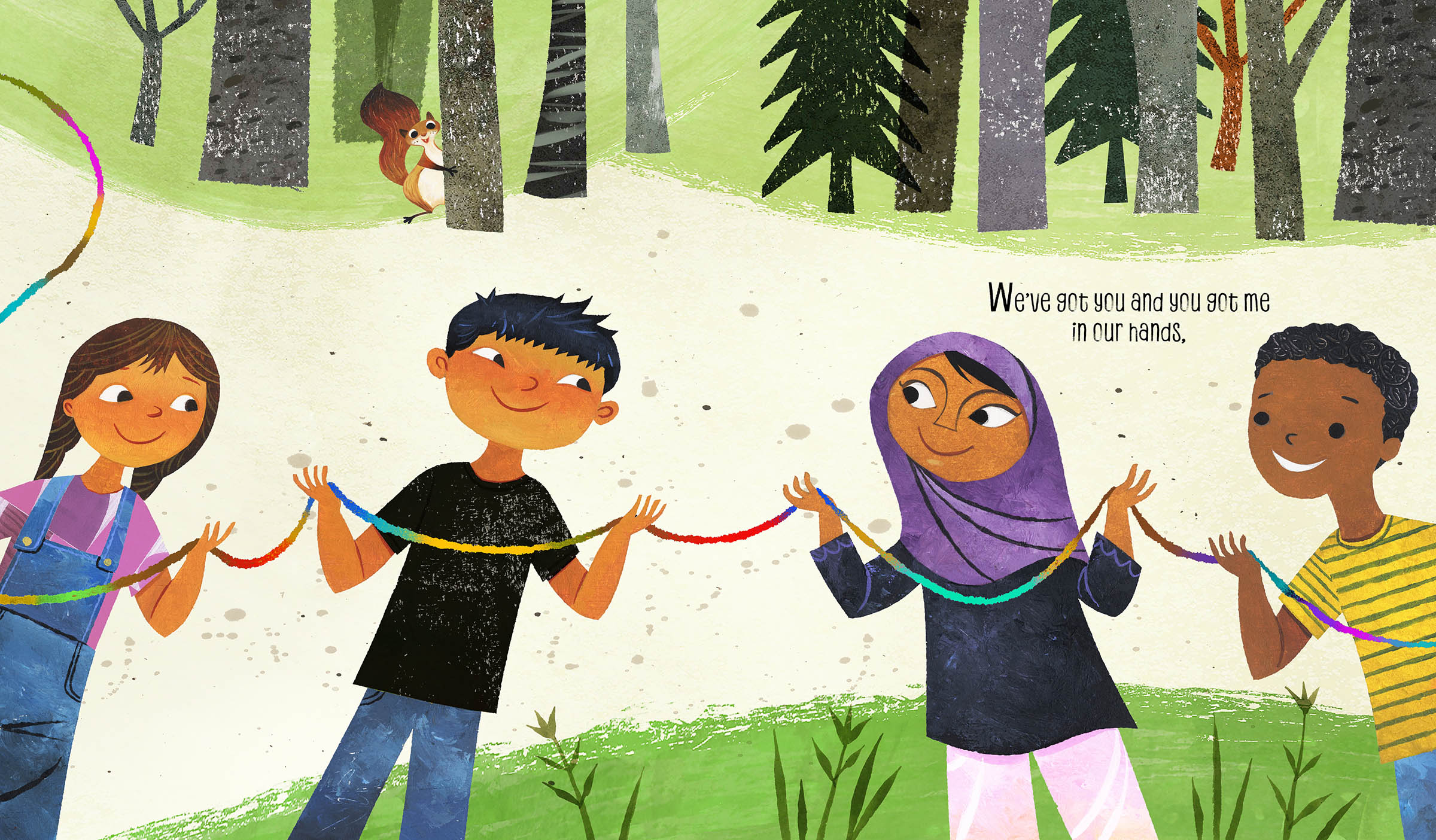 I worked to connect children of the world so character development was a big part of the process.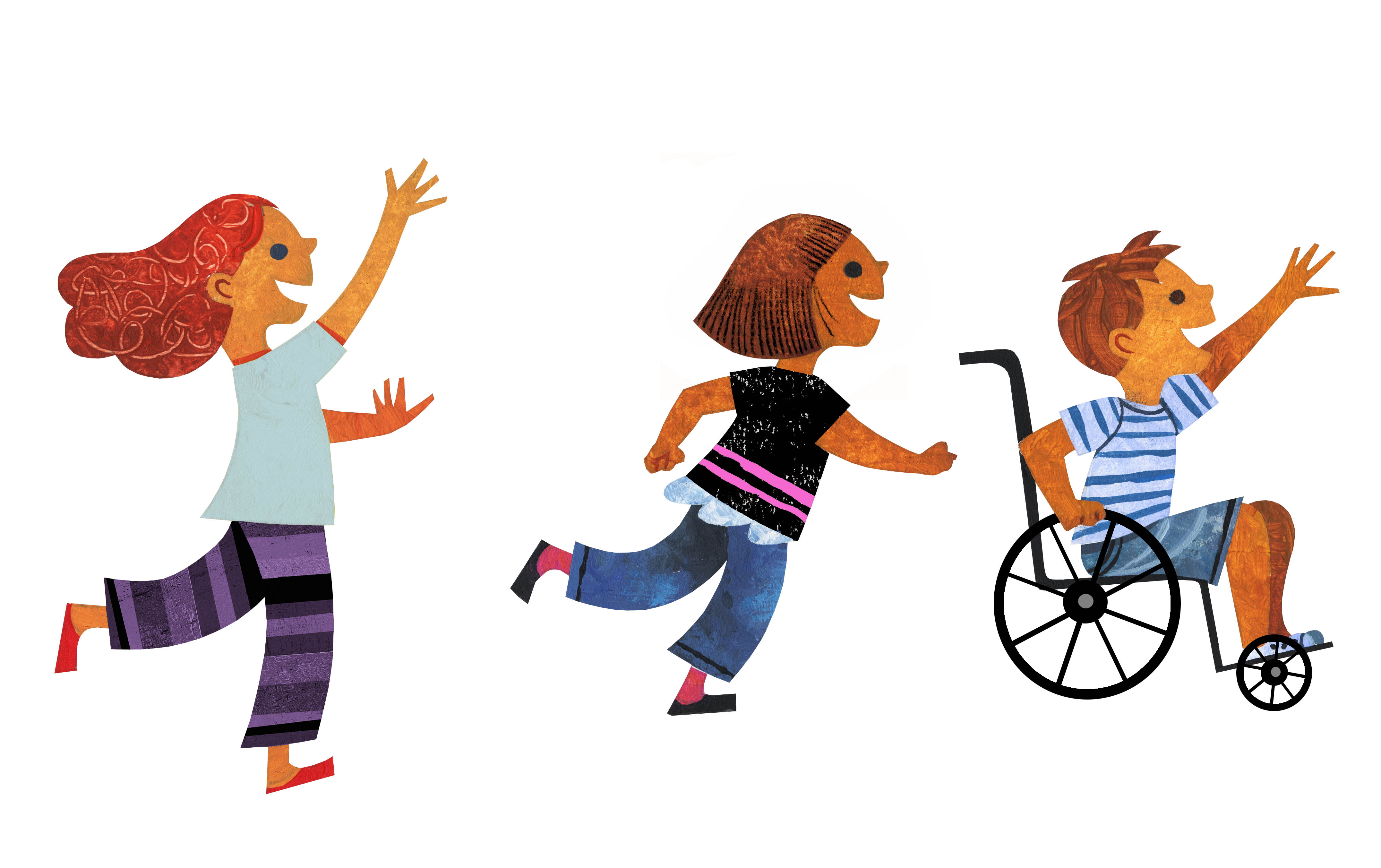 To create teachable moments about the amazing place we all live. Like the fact that at the same time on our planet it could be summer in one hemisphere and winter in another. To make kids think about the responsibility we share to take care of our Earth, to respect nature and share our home with all living creatures. To practice the simple act of being kind to each other whatever our differences.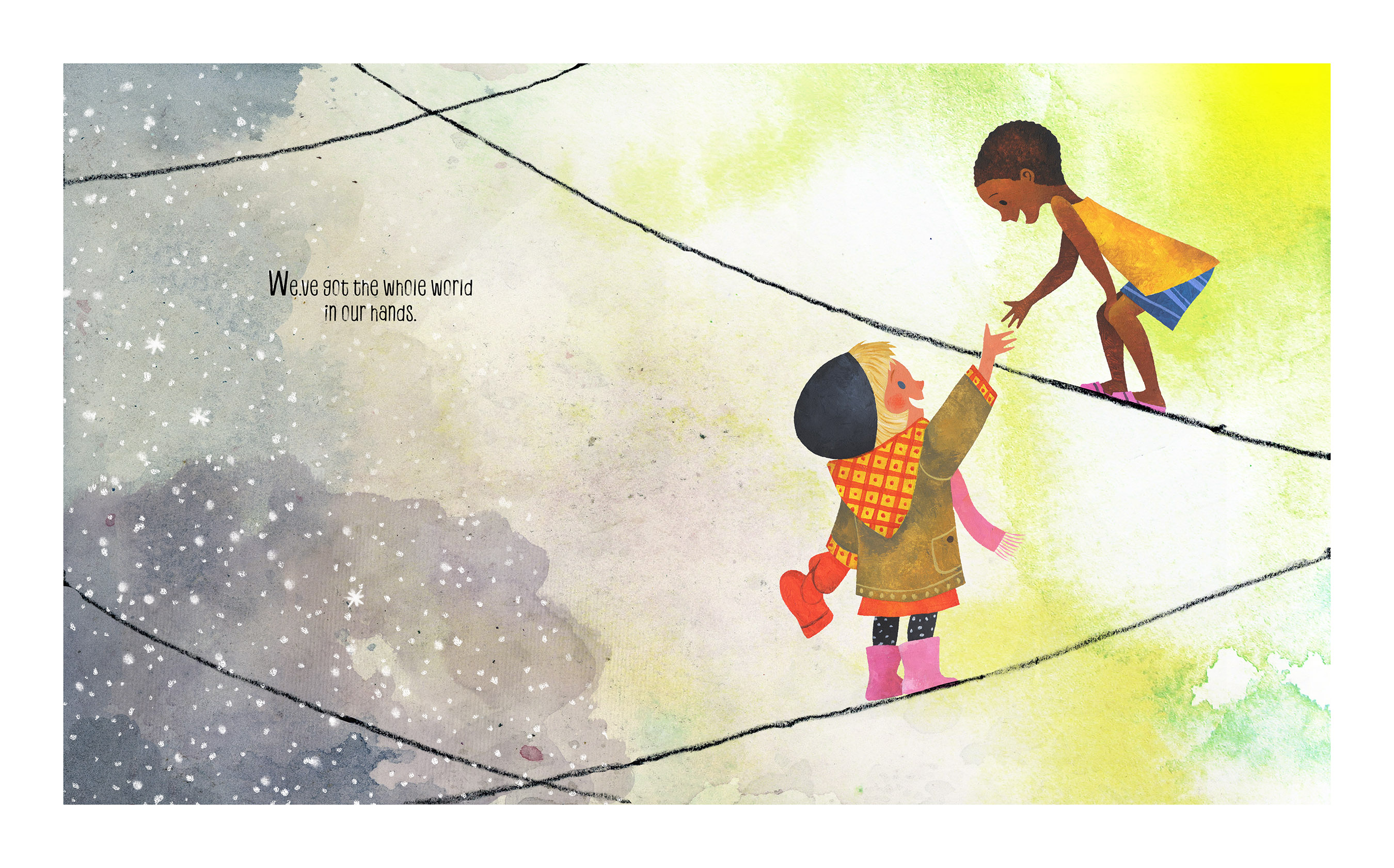 In the final vertical spread, the multi-colored yarn connects us on this fragile vessel -our remarkable planet. Kindness, tolerance, caring for each other, the Earth and it's creatures will bring us together and lift us up. In the back there is sheet music so kids can sing along and a link to a downloadable free recording. This book was created for the hands and eyes of children 3-6 years old so I made sure to include lots of color, shapes, texture and imagery with simple text to speak directly to them.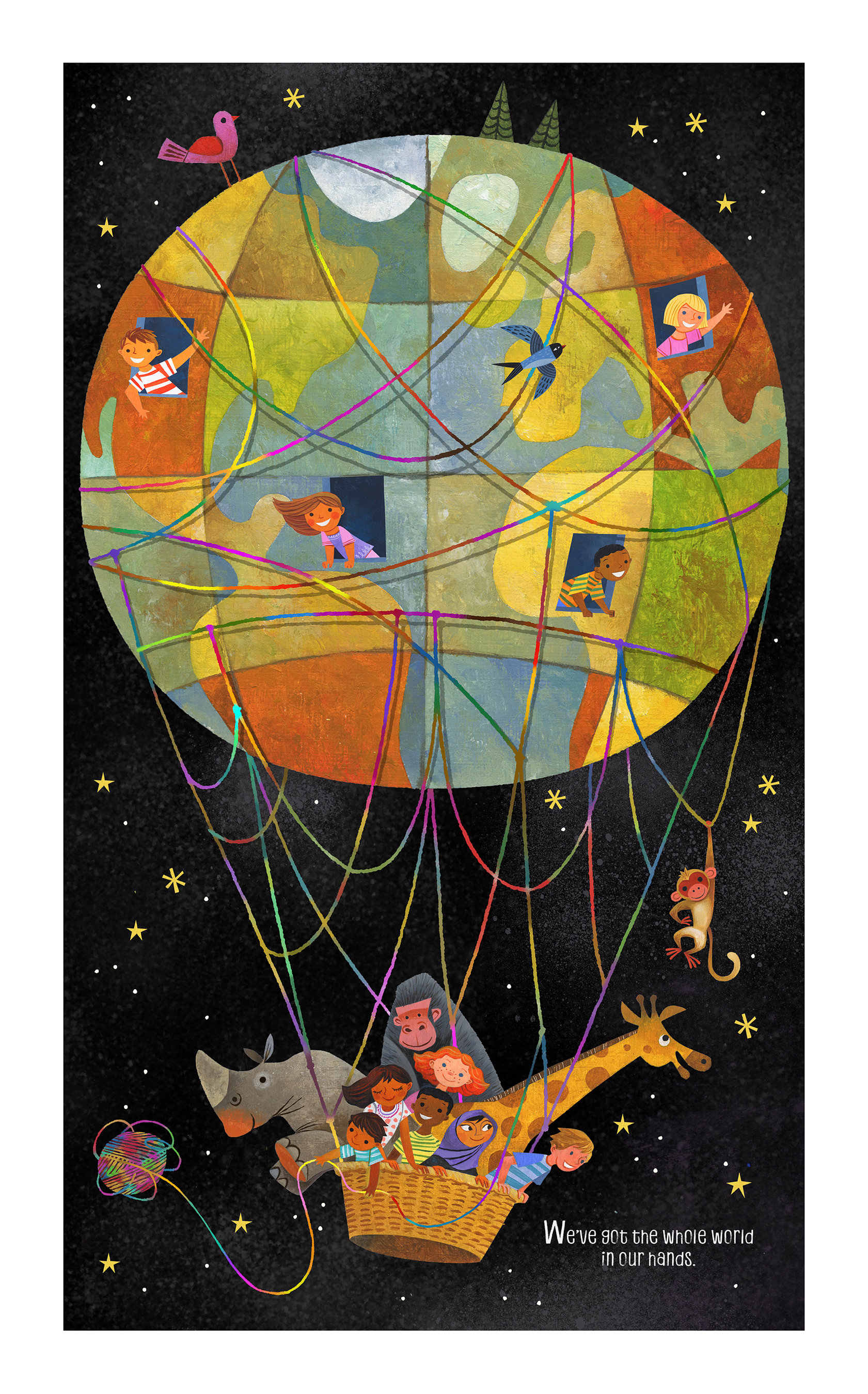 We are all in this together.

Look forward to sharing more about this book at the TEXAS BOOKS FESTIVAL. I will be in speaking in the Read Me a Story Tent on Saturday October 27 from 11am-11:30am. Look forward to visiting schools and libraries in Austin. Excited to be reading as part of Jumpstart from our book Maybe Something Beautiful, the 2018 Read for the Record book selection. Read for the Record Day is a time where kids and grownups come together from communities across the nation to read the same book on the same day. Thanks to Dolores Huerta for her support.