Hey there! Join me in welcoming a vibrant new book to the world, What's Your Favorite Color? by Eric Carle and Friends from Henry Holt & Company.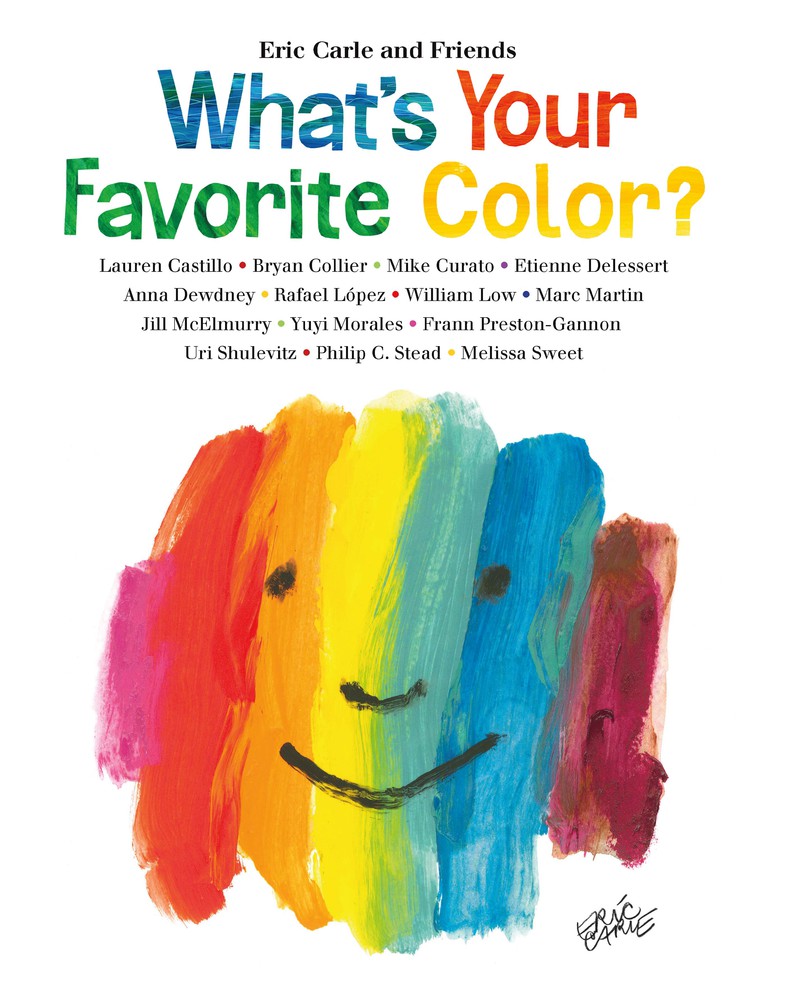 Inviting children and families to join me and friends Mike Curato, Etienne Delessert and William Low for a lively afternoon at the Eric Carle Museum in Amherst, Massachusetts this Sunday May 7 from 1-4pm. You can catch the exhibition there about this new book and I'm looking forward to leading a workshop about coming up with ideas. It will be fun to watch kids make their own creations at the Art Studio at the Carle. You never need an appointment there and get to play with your good friends imagination, colors and ideas.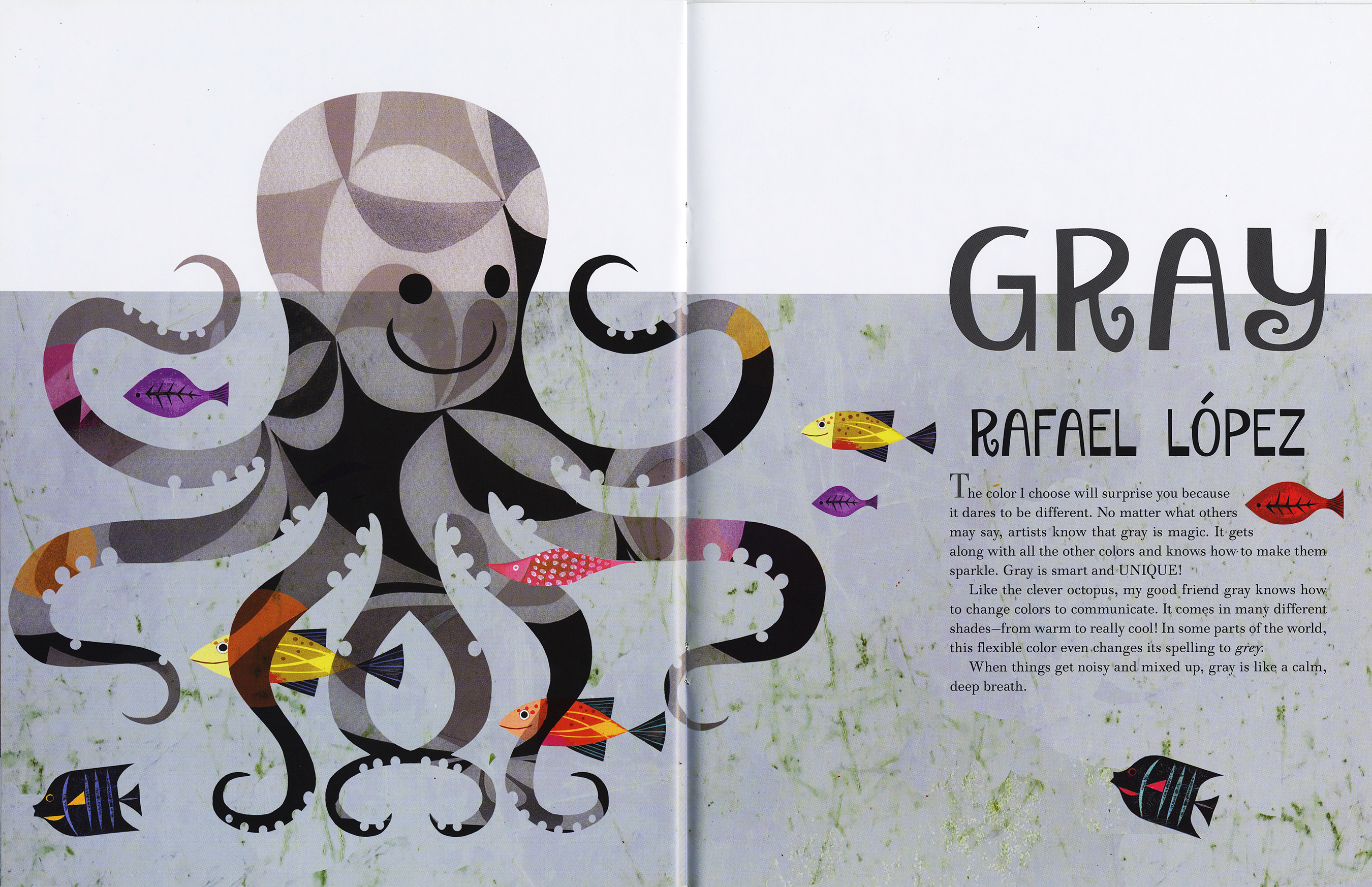 I have always wanted to see the Eric Carle Museum of Picture Book Art so I'm flying all the way from my studio in California. This amazing museum was founded by none other than Eric Carle who made the unforgettable book The Very Hungry Caterpillar and lots of other treasures that I keep at home on my shelf.
I have to tell you that I had a very hard time picking out my favorite color for this picture book because when it comes to the subject I can change like a chameleon.You see I come from Mexico where color is everywhere. Here's a photo I took from the street near my home in San Miguel de Allende, Mexico as proof that we don't suffer from any form of chromaphobia. Because I grew up on a steady diet of color it's important to always get my daily dose. That's why I decided on the all around-great color-gentle, genuine gray that comes in many shades because it goes so well with every other color under the rainbow. I admit I like to use a lot of them.