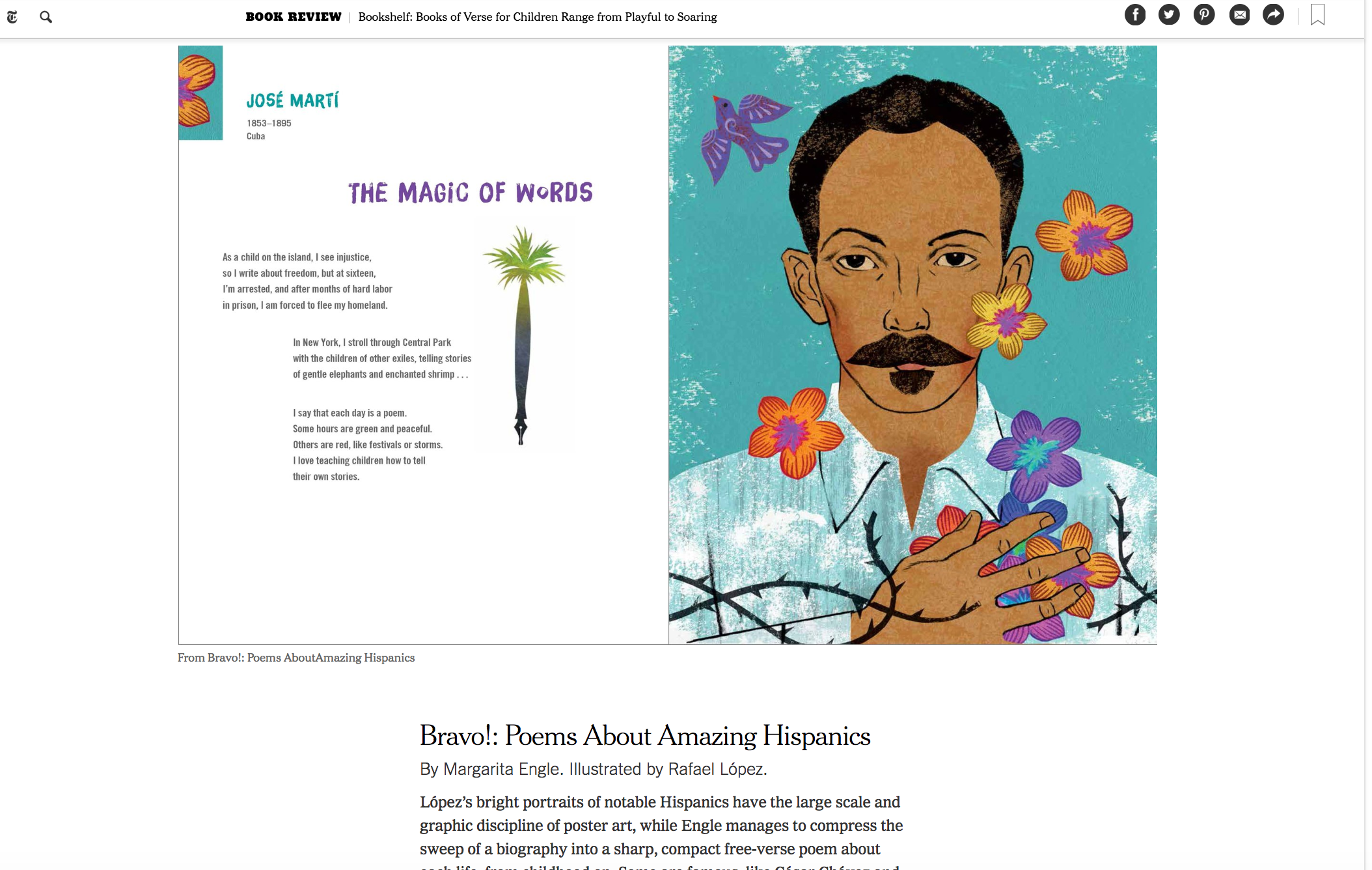 Both my parents were architects who designed their own house in Mexico. The focal point of our living room were floor to ceiling bookshelves on two long walls they custom built to house books and musical recordings. I remember the excitement exploring second hand bookshops and  weekend flea markets with my father to discover treasures that others had left behind. At home I spent endless hours at that bookshelf traveling to distant places through words and images. Part of the thrill of travel is trusting your instincts and getting lost sometimes. Lucky me it was in the poems of Octavio Paz and Pablo Neruda.
April is Poetry Month where tens of millions of readers, students, teachers, librarians and booksellers recognize the importance of poetry in our culture and lives. The unexpected deluge of rain after drought in California has pushed the landscape into a state of wild blooming color. If you open your eyes to look there is poetry all around and I've enjoyed watching students and teachers bring poetry into their classrooms. You can order an inspiring free Poetry month poster for your classroom by Maira Kalman designed by book cover whiz Chip Kidd. You can be a part of teach this poem featuring one amazing poem a week along with videos, projects and resources to make the journey worthwhile. My studio is in downtown San Diego, a great spot to chalk a poem on the sidewalk and see what happens.
This past week the New York Times Book Review/ Bookshelf talked about Books of Verse for Children including five poetry picture books to fuel the minds of young readers. Excited to see Margarita Engle's powerful poetry in Bravo! Poems About Amazing Hispanics featured there with other amazing titles just right for a poetry celebration.